I'm an iPhone girl. I love my iPhone, it's practically an appendage. So when I was asked to try a Windows phone I was excited as I've never used a Windows phone before and the Nokia Lumia with it's great celebrity endorsements made me want to try it.
What I Liked:
The Nokia Lumia 920 Windows Phone has a super sensitive screen you can use with gloves, which is great when it's cold outside!
It's got a HUGE screen. My iPhone 4 fits snugly inside the entire phone. Which I'm not sure is exactly a plus, but it does make for fun game and video play which is what I mostly did on this phone.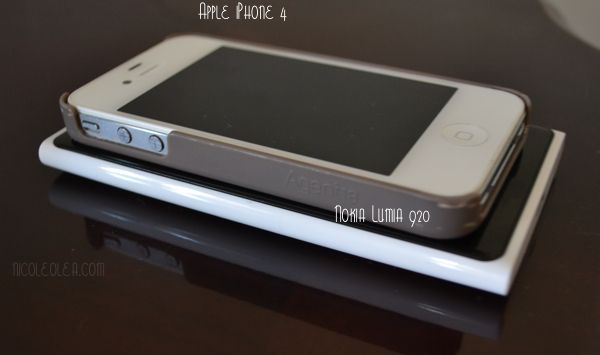 My favorite feature was the camera. It does take great photos. However my favorite photo application Instagram isn't on it. I did discover a similar ap called Lomogram but it just wasn't the same,  so that was a major Debby downer for me.
My boys LOVED all the games available. I liked that there are a ton of fun FREE ones that my boys ages 8 and 4 actually liked to play.
What I didn't like: 
This phone feels clumsy in my hands. I also didn't like that on occasion I can feel the components on the inside vibrating or moving around. I thought this was totally weird and shouldn't happen on a smart phone. Made me wonder if Nokia had slipped in tiny smart phone gnomes to do all the magic smart phone thinking.
The camera does take awesome pictures, I just would've liked to see more settings for it.
Navigating through this phone took some getting used to. The screen scratched easily with very little abuse.
Overall impressions: This is a nice, feature-rich Windows phone. Would I switch permanently from my iPhone, no I wouldn't but it is a fun alternative to an iPhone.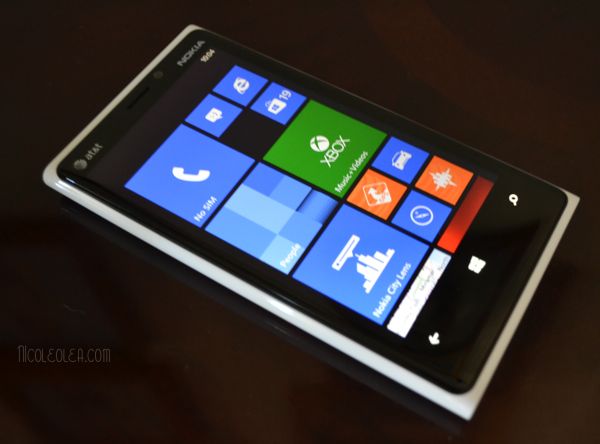 I received the Nokia Lumia 920 from M80 in order to facilitate my review on behalf of AT&T.
Nicole Olea's love language is communication. She does this best using her keyboard as a freelance copywriter and editor. Creative and resilient with high-level experience in social media management, content creation, and eCommerce marketing, Nicole Olea was a professional volunteer, sharing her skills with various non-profit organizations who paid her in hugs. For the last 20 years, she's lived a quasi-nomadic life, moving across the country and the Atlantic with her active-duty husband and their three kids. She's awkwardly stumbling toward her goal of becoming a saint. She's got God-sized dreams and wants you to have them too!