I'm raising men. Not boys.
They'll respect themselves and the people around them. Want to save or fix something, possibly the world. They'll learn this from trying to crazy glue my favorite antique something or other that got smashed when a football went rogue.
They'll know how to apologize. They will look you in the eye.
Hold a door for a lady even though she's perfectly capable of doing so herself. They'll stand when that same lady gets up from a table because they will be gentlemen and chivalry shouldn't be an archaic thing we only read about in novels. They'll believe in a higher power and know they are small in the grand scheme, but understand even the smallest of things are possible of great change, they need only look at a pearl to understand this.
They will be true to who they are down to the very last snip, or snail, and puppy dog's tail.
They will be kind. They will have a generous spirit.
They will be strong. They will cry. They will have a moral code that will guide them when their path seems unclear.
They will love passionately and unwavering because that is how their father and I love them.
They will be fearless when they need to be and understand that fearlessness and bravery are not the same thing.This will allow them to chase their dreams to the ends of the earth. They will know failure and they will learn from it. Success will be something earned and appreciated.
They will work smart and play hard. They're proclivity for mischief will continue to drive me crazy, and one day make some lucky woman loose her heart to them.
They will guard this heart more than their own.
Because they will be men of honor and love and all things pure and true and good.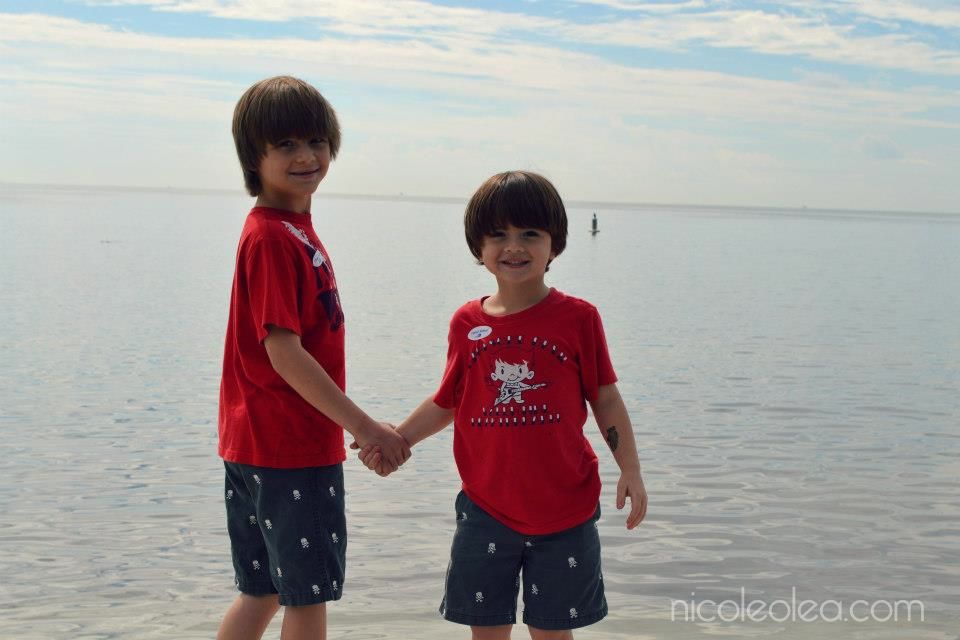 Save
Nicole Olea's love language is communication. She does this best using her keyboard as a freelance copywriter and editor. Creative and resilient with high-level experience in social media management, content creation, and eCommerce marketing, Nicole Olea was a professional volunteer, sharing her skills with various non-profit organizations who paid her in hugs. For the last 20 years, she's lived a quasi-nomadic life, moving across the country and the Atlantic with her active-duty husband and their three kids. She's awkwardly stumbling toward her goal of becoming a saint. She's got God-sized dreams and wants you to have them too!